Industrial & Automotive Manufacturing
Industrial & Automotive Manufacturing
In the dynamic and demanding world of industrial and automotive manufacturing, efficient packaging and reliable shipping are paramount. At Liberty Distributors, we recognize the unique challenges faced by businesses in this industry. With our expertise and commitment, we help ensure that your products are delivered on time and within your budget, allowing you to focus on driving innovation and achieving your business goals. Contact us today to learn more!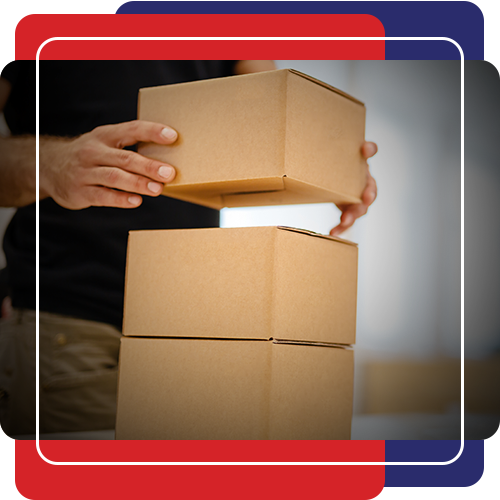 Tailored Packaging Solutions
Our experienced team of packaging professionals collaborates closely with your company to understand your specific requirements and design packaging that meets the rigorous standards of the industry. Whether you need specialized cushioning or custom-designed packaging, we have the expertise to deliver tailored solutions that enhance your product's integrity throughout its journey.
Reliable Shipping and Logistics
At Liberty Distributors, our logistics experts are well-versed in the intricacies of shipping industrial and automotive products. Leveraging our extensive network of trusted carriers and our deep industry knowledge, we ensure that your shipments are managed efficiently and reach their destination on schedule.
Streamlined Project Management
We offer comprehensive project management services to streamline your operations and enhance your supply chain efficiency. Our dedicated project managers work closely with your team to understand your project requirements, objectives, and timeline. With our expertise, we help ensure that your projects are executed seamlessly, keeping you in control every step of the way.
Collaborative Custom Solutions
Our team takes a collaborative approach to developing custom solutions that align with your business needs. Our team of experts will engage with your company to assess your packaging and shipping challenges, identify areas for improvement, and design innovative strategies tailored to your specific circumstances.
Contact Us
When it comes to packaging and shipping in the industrial and automotive manufacturing industry, Liberty Distributors is the partner you can rely on. Contact us today to explore how our expertise and tailored services can optimize your packaging, streamline your shipping, and enhance your project execution.