Liberty Distributors is your one-stop-shop for international packaging solutions. We understand the unique challenges faced by businesses shipping their products across borders, and we're here to help you overcome them with our custom-designed packaging solutions.
Ship International With Confidence
International packaging is a critical component of any business's global operations. It is essential to protect your products during transport, storage, and handling to ensure that they arrive at their destination in excellent condition. At Liberty Distributors, we specialize in providing innovative and cost-effective packaging solutions that meet your unique needs, whether you're shipping delicate electronics, heavy machinery, or perishable food products.
Trust Our Experienced Team
Our team of packaging specialists has extensive experience in designing and testing packaging solutions that meet international shipping requirements. We use high-quality materials, including wooden crates, plastic pallets, and corrugated boxes, to ensure that your products are protected from physical damage, moisture, and other hazards that can arise during transit. Our packaging solutions are designed to be easy to handle, transport, and store, making your operations more efficient and cost-effective.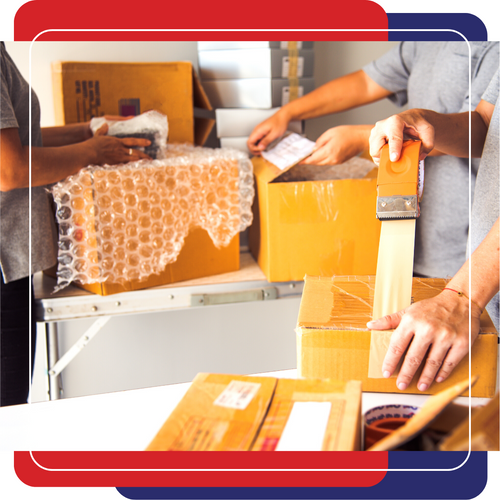 Your International Packaging Solution
Our International Packaging solutions include a wide range of products and services, including:
Packaging design and prototyping: Our packaging specialists will work with you to create custom packaging designs that meet your specific requirements. We'll use the latest design software to create 3D prototypes that allow you to visualize your packaging solution before it goes into production.

Testing and compliance: We understand the complexities of international shipping regulations and will work with you to ensure that your packaging solutions meet all applicable standards, including ISTA and ASTM testing protocols.

Project management: Our team of project managers will oversee every aspect of your packaging solution, from design and testing to production and delivery. We'll keep you informed every step of the way, so you can have confidence in the process.

Sustainability: We're committed to reducing our environmental impact and helping our customers do the same. Our International Packaging solutions include sustainable materials and designs that reduce waste and increase efficiency.
At Liberty Distributors, we're committed to providing the best international packaging solutions to our customers. Our team of packaging specialists has the experience and expertise to help you streamline your global operations and protect your valuable products during transit. Contact us today to learn more about our packaging solutions and how we can help your business succeed.